BRAND EXTENSION, PUBLICATION, & EXPERIENTIAL
Us Weekly magazine is no longer a guilty pleasure. It's now The Book, an annual publication that will rest on coffee tables and shelves, instead of being in your dentist's waiting room. With the launch of The Book, we invite people to reimagine pop culture news and how we consume it.

Art Direction/Styling: Victoria Vasquez
Copywriter: Andrews Steel
PUBLICATION DESIGN

SPREADS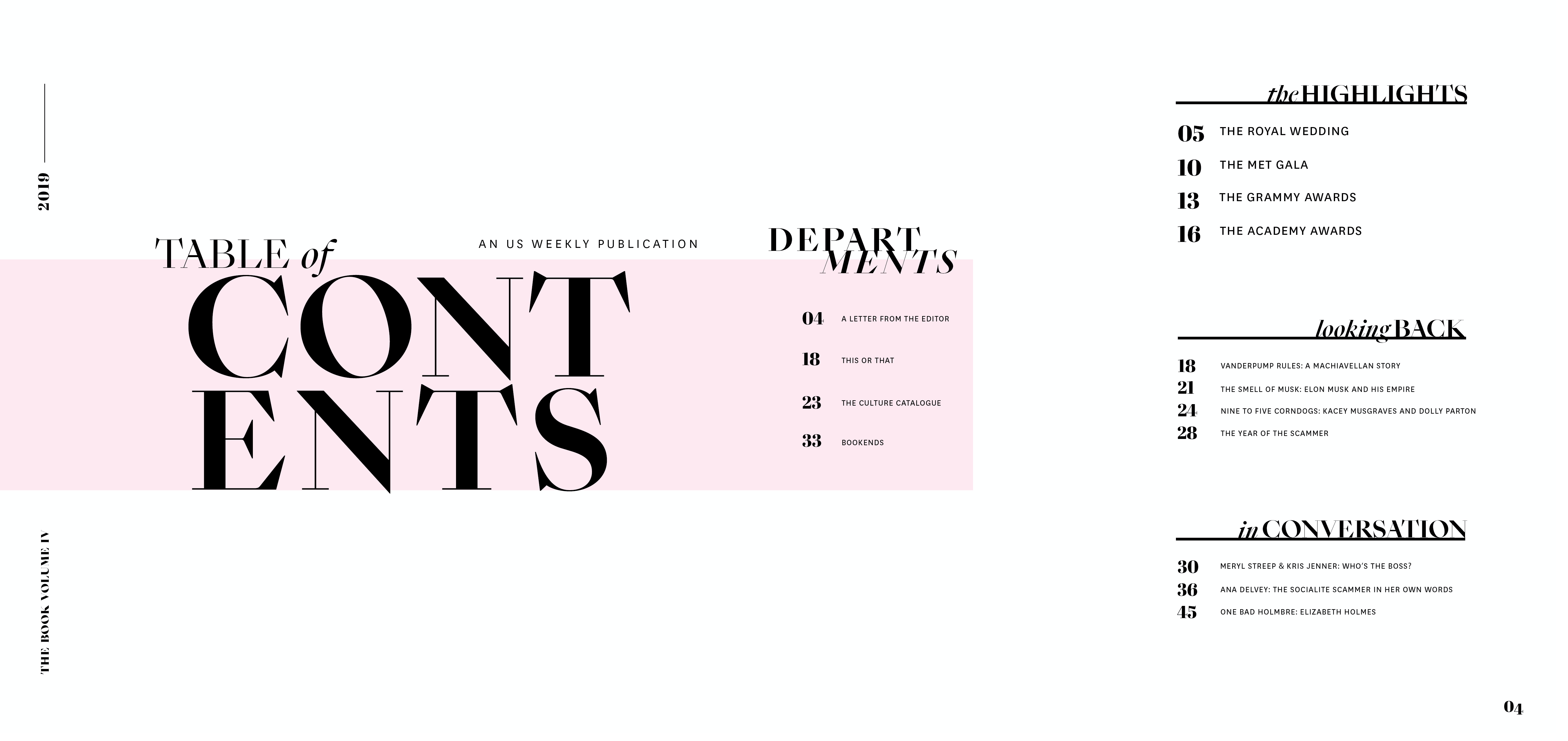 SOCIAL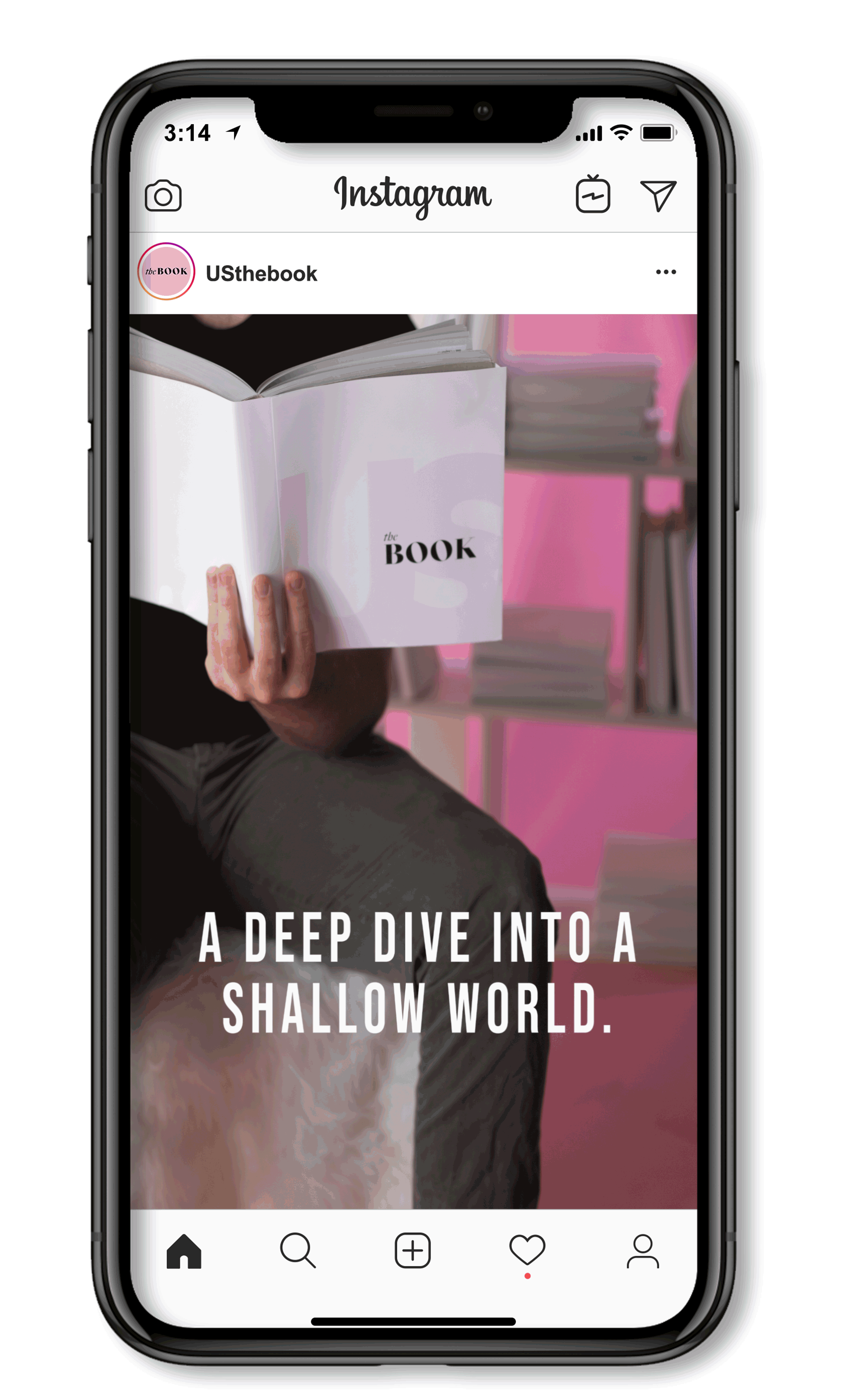 INSTAGRAM POP-UP

A traveling photo activation will be implemented in public spaces to encourage passerbys to sit down with The Book and engage with it on Instagram using the brand's hashtag, #BOOKWORTHY.
All styled in production. So much white spraypaint.
OUT OF HOME
MERCH

Additional merchandise will be launched alongside of The Book.
THE GAME

To promote the release of the Book, a mobile trivia game, the Game, will be created and launched the evening of the launch party for fans to play. The winner who acumulates the most points will win a year of an "A-list" celebrity life, and will have their image displayed in Times Square and throughout downtown New York City.
SOCIAL
Instagram posts leading up the release of the GAME launch.


The mobile experience of the GAME allows players to sign up and play the game both at the Launch Party or at home. Questions will be released throughout the evening so players must be tuned in at all times. the GAME works on a cumulative point system--the winner with the most points will win the ultimate prize, the life of an A-lister for a year.